FriendShip Car Wash currently has two locations located in North-West Ohio. Our locations are both fully featured and automatic.
Amherst, OH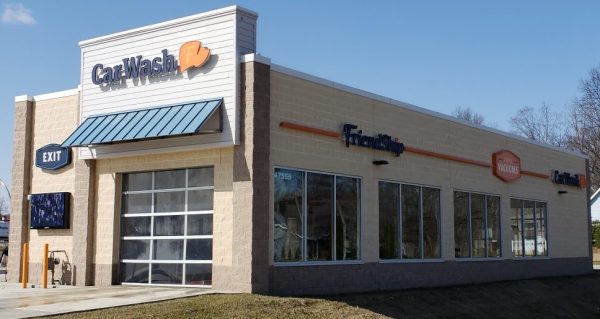 This Location uses SpinLite® slow-spinning wheels equipped with SpinMitt™ cleaning
arms, hands, and fingers.
Features:
Deep Pre-Soak
Soft Touch Wash
SpinLite Clean
Clearcoat Paint Protector
Spot-Free Rinse
Air-Cannon Dry
Underbody Pressure Wash
Rocker Panel Pressure Wash
Wheel and Brake Wash
Seal and Polish Carnauba Wax
Triple Foam Pre-Wax Conditioner
Tire Restore and Shine
Address:
47555 Cooper Foster Park Rd.
Amherst, OH 44001
Vermilion, OH
This location uses a touchless automatic system.
Features:
Triple Foam
Surface Protectant
Clear Coat Sealer
Air Cannon Dry
Underbody Wash
Rocker Panel Blaster
Second Pass Presoak
Single Pass Presoak
High Pressure Wash
Spot Free Rinse
Address:
1810 State Rd
Vermilion, OH 44089